Northern Virginia isn't exactly a treasure trove of great fishing locations. And due to the high population, the spots that are really good are often overcrowded. If you've ever tried to go to Burke Lake on a weekend, you know exactly what I'm talking about.
But you can definitely still catch great bass if you live in Northern Virginia or the surrounding area. So if you're looking for the best places for bass fishing look into any of the locations below
Potomac River
Aquia Creek
Occoquan Reservoir
Lake Anna
Lake Braddock & Royal
Shenandoah River
Keep reading for some more information and tricks on how to catch bass in NOVA
If you're looking for the best bass fishing in Northern Virginia it's really hard to argue it's anywhere other than the Potomac River.
The Potomac River is approximately 400 miles long and creates the border between Virginia and Maryland. Because of this proximity to northern Virginia, you can find many marinas and access points all throughout the DC Metro area.
Which means that you have a wealth of options and can avoid some of the busiest spots. You may not find water all to yourself on the Potomac but you aren't likely to be swamped by other anglers either unless you pick a popular weekend.
And the Potomac is full of all sorts of fish, especially largemouth bass. The Potomac River is regularly rated as one of the top fisheries in the mid-atlantic region. Even a few BASS professional tournaments have been fished here unlike any other fishery you'll find on this list. So you know there are great numbers and quality bass available. 
The difficulty that comes with fishing the Potomac is that it's very affected by tides. The chesapeake bay is very close to much of the river in the Northern VA region, meaning that the water you'll be fishing might be brackish or rise and lower constantly with tides.
This can really impact fishing and makes the Potomac River a hard beast to master. But if you do, it can be extremely productive. Focusing on the grassy shallows with moving baits is a great way to learn it.
If brackish water and rising tides don't scare you away from bass fishing, then you might also want to try bass fishing in Aquia Creek.
Aquia Creek is a tributary of the Potomac River running from Fauquier to Stafford county and is approximately 30 miles long. So if you are more on the southern end of NOVA, you might find this a better option than driving north to the Potomac.
Snakehead have also become a mainstay throughout much of Aquia, so you have the benefit of catching both bass and snakehead here. But don't worry, there are still tons of bass competing with the snakehead and some great quality ones as well.
Much like the Potomac, you'll find fishing the grassy shallow areas to be the most productive, especially during high tide. A chatterbait is a great option if you can get it through the cover.
If you want to avoid the tidal nature of the Potomac River, you can instead opt for the Occoquan Reservoir which is a 2,100 acre impoundment bordering Fairfax and Prince William counties right on the I-95 corridor. Meaning it's a very easy fishery to get to.
In addition, it's a great fishery with plenty of largemouth bass. The VDGIF lists the Occoquan Reservoir as an "exceptional" bass fishery with a diverse number of small to large bass with a good many above 4 or 5 pounds which is considered trophy size for the area.
The reservoir is extremely scenic as well, so even if you didn't catch a fish you'll feel happy to be in nature. They have several access points if you're boating and a few places to shore fish as well. I recommend Fountainhead National Park for both, as it's at a great spot on the reservoir.
The only real downside of Occoquan is that boats are limited to under 10 horsepower motors. If you have a boat with anything larger, you'll be using a trolling motor all day. But it's also a great spot to use a jon boat or the like because of this limitation. So if you are uncomfortable on the Potomac River because of waves and tides and big boats – Occoquan could be for you.
Fishing the grass is key to Occoquan but finding the fish on points or structural changes is where you'll really find the quality bass. 
If you're okay with a few hours drive, Lake Anna is the best big lake near Northern Virginia where you can find great quality largemouth bass.
Lake Anna is about 20 square miles with a 17 mile length, making it a slender lake with many different creek arms where you can find great fishing success. A nuclear power plant is also situated on the privately owned side of Anna, often referred to as the "hot side" because the power plant keeps the water there warm all year long.
But the public side still is extremely large with great fishing opportunities. This includes a state park with shore fishing opportunities, and many marinas which offer boat rentals and access for your own boat. It definitely is recommended to have a bass boat or something larger than a jon boat here, as pleasure and recreational boaters can make waves.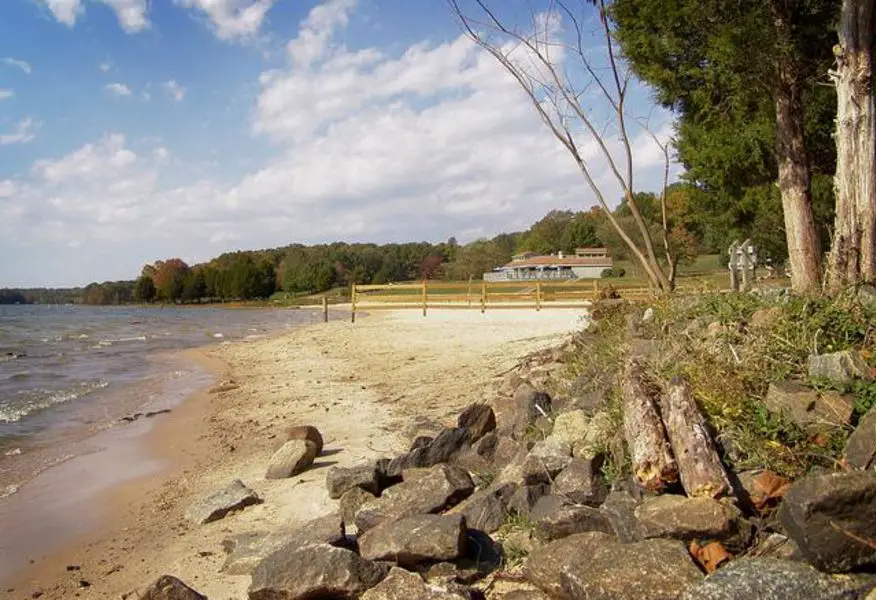 But if you can handle the waves, the largemouth fishing is spectacular, if sometimes difficult. Many fishermen have called it "one fish Anna", alluding to the difficulty in catching great numbers. Personally, I've found the fishing here to be challenging but not frustrating. I have caught many great bass, and usually more than just one.
I recommend finding a good long creek arm like Contrary Creek and focusing on the points and channel swings that bump up near docks. Carolina rigs can really catch fish when nothing else does here. 
Lake Braddock and Royal are more geared to bank fishermen, so earn a spot on this list for being two of the spots where you can catch bass from the shore in Northern Virginia. And unlike many other spots like Burke Lake, you might not be completely surrounded by others.
Both are Fairfax County and are extremely close to each other. Within a 5 minutes drive, you could hit both lakes if you want to make a long morning or full day of fishing. Just be aware that as you reach midday in most times of the year, both spots will get quite crowded.
The largemouth bass populations in both lakes are pretty good as well, with multiple quality bass above 4 pounds being reported on fishing apps like Fishbrain and Hook and Bullet.
A variety of techniques can work in these lakes but I prefer to stick with finesse presentations as the lakes are fished quite heavily. A senko is a great option to throw around the banks as is a ned rig. But you can find success with crankbaits and some topwater as well early in the morning or late evenings.
If you are a canoe or kayak fisherman in Northern Virginia, you'll want to take the 45 minute drive or so out to the Shenandoah River so you can experience one of the best smallmouth fisheries in the world.
The Shenandoah River is the main tributary of the Potomac River that runs 55 miles with two forks running 100 miles. While the river may be long, it is in most sections extremely shallow. 2 to 3 feet of water is very normal for many stretches and rock croppings are scattered throughout.
Because of this, canoes and kayaks are the choice watercraft for any anglers wanting to take advantage of the spectacular smallmouth populations in the 'Doah. While pollution has been a concern, there are still great quantities of smallmouth available as well as trophies over 4 pounds.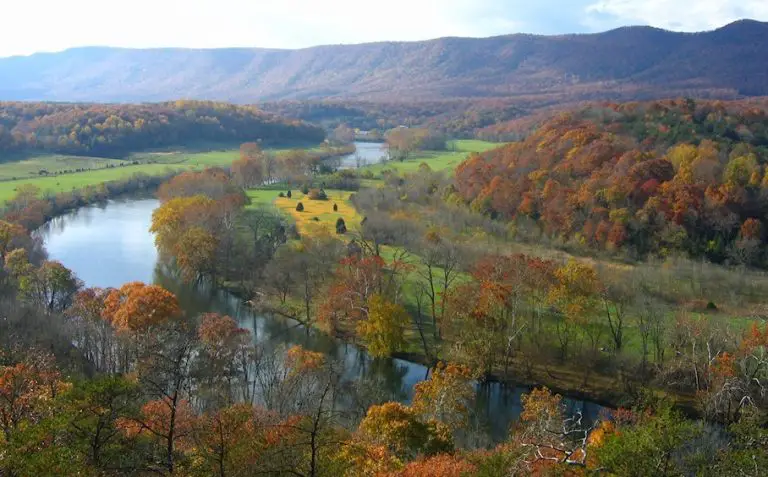 Access points are outlined in the VDGIF website here, but one launch point is right under the Route 50 bridge which is a direct line from much of Northern Virginia. Because you get out of the highly populated areas, you only find high competition from anglers on the busiest of weekends.
Many techniques will work but Texas rigged creature baits are usually a great choice around the deep holes or right after rip-rap where bass are feeding. Rooster tails and the like will also catch the occasional large bluegill and high numbers of smallmouth bass.
If you're a reader from Northern Virginia or the surrounding area, let me know what your favorite fishing locations are. Personally, I have a hard time getting away from the Shenandoah River and the smallmouth fishing that I love. But maybe there is somewhere even better I haven't found yet and you can help me, and the fellow readers, find it! 
Or if you enjoyed this article and want to learn more about bass fishing, check out this article that will help you be a better bass fisherman with 7 tips and tricks!